5 Star Spray Foam and Concrete Raising, Inc.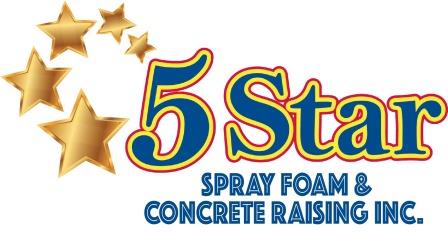 Booth: 1812
307 E Des Moines St.

At Five Star Spray Foam Inc., we have one goal in mind — satisfying our customers. Our company started in 2013, and has since proven to be your dedicated, one-stop service when it comes to insulation and concrete raising. Whether your needs are residential, commercial, or agricultural, we offer the highest quality insulation products at costs you can afford, and help provide you with a cleaner, more comfortable, cost-effective way of living.

Our concrete raising has many benefits as well, and can greatly reduce the expense of tearing out old structures, by instead opting to repair existing concrete. Advancements in technology have proven spray foam to be a vastly superior product over traditional fiberglass insulation, and we're here to show you how we do it. We are an owner operated business, with the mentality that no job is too small.

If you have any concerns about which type of insulation to use, or have questions about our concrete raising services, please feel free to contact us at any time. We are always here to help, and free estimates are only a phone call away.