A Tech / Easy Living Store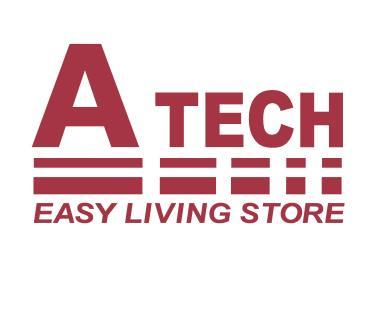 Booth: 434
10401 Hickman Road
Design, installation, maintenance and service of your security system, home theater, Beam Central Vacuum, intercom, closet system and more! Residential and commercial properties!

Since 1979, A Tech has been providing reliable security systems, closet shelving solutions, home theater systems and more to the Des Moines and Surrounding Area. A Tech is locally-owned and operated and works with customers to create a solution within your budget. Our local 24-hour alarm monitoring is UL-Approved and no home telephone is needed. The safety and security of your family or business is our #1 Priority. Your closet organization and audio video needs can be fully realized! Contact us to learn why more builders, families, and businesses are choosing our local professionals and experienced staff for their needs.

Easy Living Store

Partnering with A Tech is The Easy Living Store. Organizational items for homes and businesses complete our customer's list of necessary items to organize their daily lives. Whether you are building new, downsizing, or completing organizational tasks for home or business, The Easy Living Store is your place to shop to stay in touch with the latest products and helpful suggestions to complete your needs. Come visit us at 10401 Hickman Road, Des Moines, Iowa….located just off I-35/80 Interchange at the corner of 104th and Hickman Road. Our helpful staff is ready to greet you!

Performance Concrete Seal

A division of A Tech, Performance Concrete Seal, completes your hard surface indoor/outdoor finishing touches by enhancing the appearance of residential garage, patio, sidewalk, deck or in-home flooring needs (as well as commercial flooring) with epoxy flooring, concrete stain, hardeners and urethanes with various textures and color selections. An ideal solution to maintaining those high traffic areas in your home or business with resistance and strength, while being a decorative compliment and easy care maintenance.