Pella Windows & Doors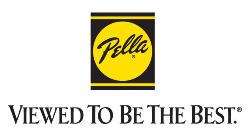 Booth: 826
2163 N.W. 111th Street
Who we are• We are Prairie Pella, Inc., the local distributor of the complete line of Pella products. We have been serving homeowners, contractors, and builders for more than 85 years, providing the best in windows and doors in the industry, and manufactured in Iowa and Illinois. Throughout its history, Prairie Pella has remained locally owned and operated. We have more than 70 employees in communities both large and small in Iowa and Illinois. The company and its employees are involved in communities all across Iowa and Illinois through partnerships with professional and civic organizations. We contribute our time, talent, and financial resources as a means of bettering our neighborhoods, counties, and states.

What we do• Put simply, we provide the best windows and doors in the industry. We sell, install, and service only Pella brand products in 56 counties in southern Iowa and southwestern Illinois. Our sales force, installers, and service technicians all receive factory training from Pella Corporation before ever calling on their first customer, and continue to add to their specialized skills by receiving additional training throughout their tenure with Prairie Pella, Inc.

What this means to you •

• Endless Possibilities — Our Window & Door Store will allow you to see and compare all of the Pella products in one convenient location.

• Convenience — Our team of professional sales representatives will come to your home, provide a complete explanation of our product lines, explain the sales and installation process, and gather all the information necessary to provide you with a price quote.

• Reliability — You are provided with a written estimate that spells out exactly what product you will receive, and the price of your job. Once accepted, a deposit sets in motion the electronic ordering of your product customized especially for your specific need. You will receive notice of a "date certain" for the installation of the product. Our team of installers will work quickly to complete your job with as little disturbance as possible. Once finished our clean up process includes the removal of any old material from your home. And remember, your sales representative will be available from beginning to end, just in case you have any questions.

• Longevity — Should you ever need service for your Pella products, we will be here. With more than 80 years experience and a team of factory-trained service technicians, we are more than able to meet any need that arises.