The Home Depot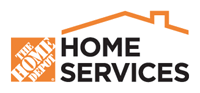 Booth: 835
10850 Plum Drive
Founded in 1978 The Home Depot has grown from two stores to more than 2,200 stores and 365,000 associates across the United States, Canada and Mexico. Whether in its stores or through its website, The Home Depot helps its customers find what they need for their home improvement projects. In addition to serving as a one-stop resource for DIY customers, The Home Depot also offers a wide range of installation services, from roofing, siding and windows, to gutters and attic insulation.
Call 1-800-HOMEDEPOT or visit our
website
to learn more.
In addition to serving customers, The Home Depot is also committed to giving back to local communities. Through Team Depot, our associate-led volunteer program, thousands of associates dedicate their time and talents to help. From building a ramp for a wheelchair-bound veteran to making a transitional housing shelter move-in ready, our associates partner with local nonprofit organizations to create a meaningful impact in their communities. Nationwide, our associates complete nearly 1,500 volunteer projects each year.