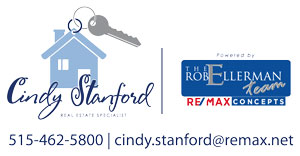 Whether you're purchasing and/or selling: I'm committed to helping you achieve your real estate goals by providing you with outstanding service and quality information so making the right decision for you and/or your family is easy. It's my goal to deliver a stress-free and smooth process to all my clients! I have over 17 years in real estate and my website
www.desmoineshousingagent.com
is designed to help you with services, questions, and searches. I would love to connect with you today!

For over 40-years Country Landscapes has established itself as a premier design + build company that can help with any type of project, from residential to large public and commercial projects. We have expanded our services to further serve the Des Moines metro with the opening of our new Des Moines office. If you are looking for a unique outdoor living space or the solution to a landscaping problem, Country Landscapes is the company for you.
www.countrylandscapes.com

At Red House Remodeling, we're dedicated to helping homeowners love their homes! As a design/build remodeler, we take our clients from initial consultation to final walk through using an integrated and efficient design/build process that results in complete satisfaction. Red House Remodeling specializes in kitchens, baths, basements, additions and whole home remodels. Don't just remodel your home … Love Your Home! #itsaredhouseremodel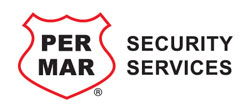 Since 1953, family-owned Per Mar Security Services has been the local, trusted security provider for both families and businesses in Iowa. Our company provides full-service security solutions for homes and businesses including security officer services, smart home automation, burglar and fire alarms, access control, security cameras, alarm monitoring, investigative services and background checks. To learn more or request a free security quote for your home or business, please visit
permarsecurity.com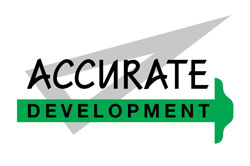 Since 1991, Kevin J. Johnson, President of Accurate Development, Inc. has been developing ground and building homes in the Des Moines area. Through his hard work and dedication, Accurate has steadily grown to be known as one of the finest home builders in the Des Moines area.

HomeLight's vision is a world where every real estate transaction is simple, certain, and satisfying. We build software and provide services to home buyers, sellers, and real estate agents. homelight.com
---


The Great Plains Blind Factory provides a unique experience in shopping for window coverings. We manufacture our own products right here in Iowa and have professional sales associates and factory-trained installers who will come to you. Our prices are competitive every day because we own the factory. Contact us for an appointment and you will see the latest window coverings, brought to you and installed by our seasoned staff.
Between all of our locations, the Great Plains Blind Factory has a dedicated team that brings over 100 years of experience to the industry. Independently owned and operated as a wholesale blinds and shades manufacturer, we deliver professional products and service at factory prices.

Our factory facility is in Davenport, IA, but our sales reps and installers serve multiple markets across the Midwest. Our team includes six sales consultants and five installers, who will deliver our custom in-home consultation services. Over 27 years in business we understand the importance behind bringing high quality locally made products to our customers and supporting America's Heartland. We know our customers understand the value of this and we are here to make that happen for them. At the Great Plains Blind Factory, we have a saying. "The savings is yours because the factory is ours." By manufacturing our own range of products including roller shades, honeycomb shades, 2" wood blinds and 2" alloy blinds, we can offer you a high-quality product while passing the savings on to you.

Our factory started out on State Street in Bettendorf, IA, but in 2001 we relocated to our current location on Kimberly Road in Davenport.
www.greatplainsblindfactory.com
Thank you to our sponsors & partners: