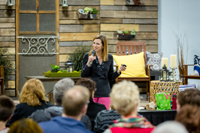 THE INSPIRATION STAGE-"Get Back to Gardening"
"Get back to gardening" is the theme at the Inspiration Stage. Talented speakers will provide tips to help you dig into your gardening adventure.

To view the Stage Schedule- Click Here
Inspiration Stage Presented by West End Architectural Salvage. Click on logo to learn more.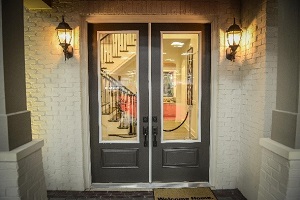 "Shut the Front Door"
Stop by the NEW Shut the Front Door space. Old doors will be given a new life in the garden. Come and vote for your favorite upcycled door turned into a piece of garden art designed by local celebrities. Doors donated by: Greater Des Moines Habitat for Humanity ReStore.
Feature Gardens
"Step into Spring" is this year's inspiration and Feature Garden theme. Take a touch of early spring. We've got all the tools and inspiration you'll need to create the garden of your dreams.

Click Here to view the list of participants.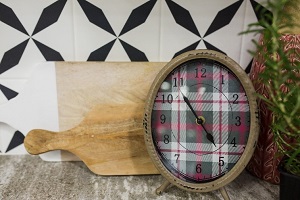 The Main Street Market
Shop the Main Street Market to find pottery, sweet treats, gifts and MORE!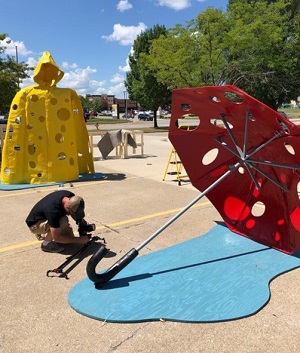 Polk Soil & Water Conversation District
"Across the Des Moines Metro cities have established funding programs to help residents better manage stormwater runoff through the Rain Campaign. Residents now have access to funding for projects like rain barrels, rain gardens, soil quality restoration and others that can solve problems at home and help to reduce flooding and improve local water quality. Visit www.raincampaign.org to learn more!"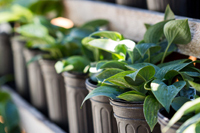 The annual plant Sale
This annual event that occurs after 5:00pm on Sunday is a buying frenzy that guests wait for all day to get bargains from the landscapers from flowers, and bushes to trees!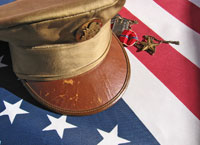 HERO DAY
Friday, February 7

We recognize the dedication and sacrifices made every single day by our local heroes. To show our appreciation, all past and present law enforcement officers, firefighters and military personnel will receive free admission to the show. All Law enforcement, Fire Fighters and Military current and past get in FREE.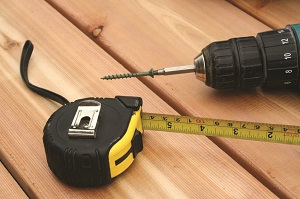 TRADE DAY
Trade Day is Thursday, February 6th, 2020. All home-related tradespeople or members of an affiliated association get into the show FREE! To receive complimentary admission, simply show your valid ID at the Box Office. We are accepting Business Cards, Association Membership Cards, Employee IDs, Vocational School and Trade School IDs.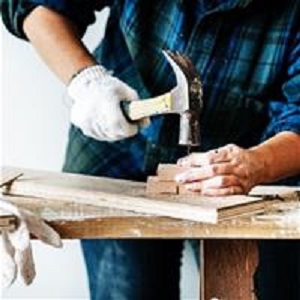 Test Drive the Trades
PRESENTED BY:
Test Drive the Trades, February 6-9th, 2020. Are you thinking about a career in the construction trades? Visit ABC Iowa's career exploration trailer for an interactive virtual reality adventure. You will be able to use VR goggles and see what it is like to have a job in the construction trades, HVAC, Plumbing, Electrical, Sheet Metal, and Welding.
All trade students and prospective students will receive free admission to the show. Current trade students will need to show valid school ID at the Box Office, prospective students will need to stop by Will Call to claim tickets.
ABC of Iowa's career exploration trailer uses virtual reality to showcase real-world experiences in the construction trades. It's used at career fairs, high schools and events across the state to educate, motivate and inspire young people (and their parents) on the incredible potential of a career in the construction industry.

Associated Builders and Contractors of Iowa is a non-profit construction trade association that boasts the largest apprenticeship-training program in the state. With more than 540 member firms statewide, ABC fosters the principles of freedom of choice through the merit construction philosophy. ABC members build commercial buildings, industrial plants, municipal and public works projects, roads and highways, homes and provide an array of construction services. For more information, Click Here.