Q&A with Andy and Candis Meredith
When they aren't saving historic homes, Utah couple Andy and Candis Meredith take the time to chat with us about their favorite projects and questions to ask a potential interior designer. Any and Candis created their company "Old Home Love" dedicated to preserving history and restoring homes for families to enjoy. They will be joining us at the Des Moines Home + Garden Show, so we decided to dig a little deeper!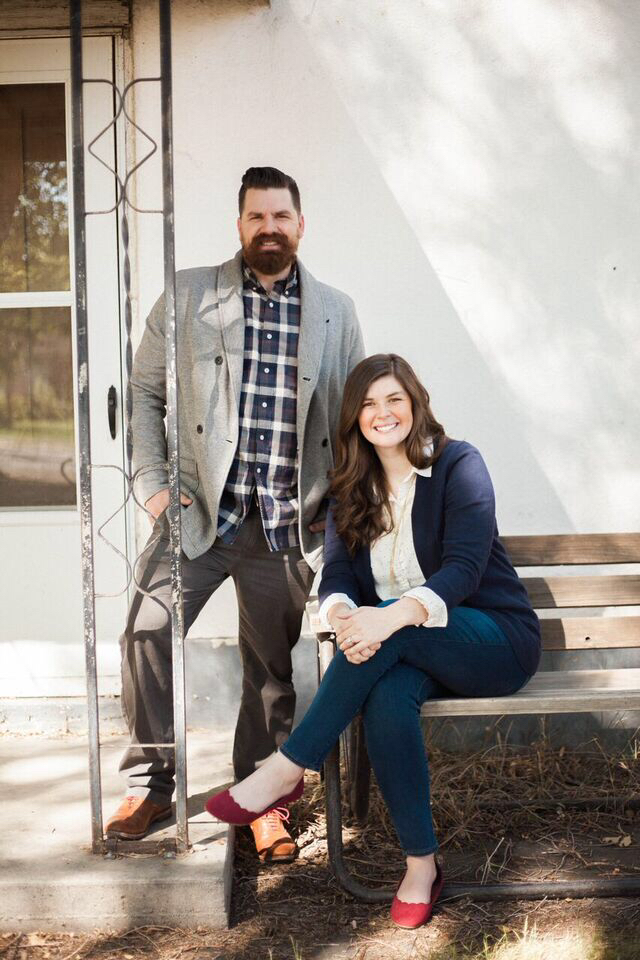 Q: What is the best part of your job?
Andy & Candis: "We get to work together all day, doing what we love…bringing old homes back to life!"
Q: What was the last TV show you binge watched?
Andy & Candis: "Downton Abbey—Candis literally cried when it ended."
Q: What is your favorite paint color?
Andy & Candis: "We paint a lot of our interiors white because it is classic and modern all at the same time!"
Q: What was your most memorable home project for yourself or work?
Andy & Candis: "We restored a home that we call "Love House", we were married there mid construction and it was our first house together as a blended family."
Q: What were the last three songs played on your iPhone?
Andy & Candis: "Starboy by The Weeknd, Closer by The Chainsmokers, St. Ides by Macklemore."
Q: What was the best party you've ever attended and why?
Andy & Candis: "We drove to Las Vegas for a Macklemore concert and it was so amazing to hear someone who loves people as much as we do."
Q: If you could only use one which would you choose: Facebook, Instagram or Snapchat? Why?
Andy & Candis: "Instagram. It's simple but still so connective."
Q: What are your best tips to help homeowners with curb appeal year-round?
Andy & Candis: "Keep your front porch tidy and even a little seasonally decorated. It doesn't have to be "all out", it can even be a seasonal wreath… just something that says "I care about making my home look happy"."
Q: What's your go-to hostess gift?
Andy & Candis: "Really yummy cheese and fruit."
Q: What's one thing you think people should splurge on for their home?
Andy & Candis: "Beautiful lighting and the right color of light bulbs (at least 2700 K)."
Q: Name one famous person you wish you could meet, and why?
Andy & Candis: "Emily Blunt because she played our most favourite historical figure (Queen Victoria) in a movie, so in a way it would feel like meet Victoria, haha!"
Q: What's one simple thing homeowners can do to improve their landscape or garden?
Andy & Candis: "Keep up your mulch, add enough every year that it always looks manicured and thought about. Even if you don't have very many plantings, good mulch makes your yard look cared for."
Q: What's the best way for homeowners to incorporate the latest trends into their décor? How can you tell what has staying power and what doesn't?
Andy & Candis: "We always use classic elements—things that you might have seen 100 years ago….We say all the time "if it looked good 100 years ago, it will look good in a 100 years!" (Think subway tile, tall baseboards, classic chandeliers)"
Q: What is your ultimate comfort food? What do you eat if you're having a bad day?
Andy & Candis: "Mac and Cheese, hands down!"
Q: What's your least favorite chore?
Andy & Candis: "Folding clean laundry! We sometimes have piles and piles, but at least its all clean!"
Q: Name one person in your field that you admire and why?
Andy & Candis: "Chip Wade, because he is such a happy and positive person and he works so hard!"
Q: What should homeowners look for when it comes to working with a contractor or interior designer?
Andy & Candis: "Ask about a job that DIDN'T go well, and why. It's good to hear not only the good but the bad and what they learned.
Q: What's one thing we wouldn't guess about you?
Andy & Candis: "We have 7 kids and we both speak fluent Spanish."
Q: What is your favorite space to makeover and why?
Andy & Candis: "We LOVE doing kitchens, even it's it just painting cabinets and adding a new light—you spend so much time in the kitchen, it should be a place you enjoy!"
Q: What is one home improvement project you wouldn't recommend someone trying to do on their own?
Andy & Candis: "Tiling a walk in shower—it's so important to make it water tight and there are some amazing products that can keep water from damaging your house. They are very specific about their install and it's something we always leave to a tiling contractor! We do our own backsplashes and tub surrounds, but full showers….not for us!"
The couple are releasing an exciting book that showcases their historic houses, titled Old Home Love, and is released on March 3rd. Andy and Candis will both be on the Inspiration Stage Thursday, February 9th at 6PM and Friday, February 10th at 3PM for great remodeling philosophies and tips. Get your tickets now, discounted for our online readers!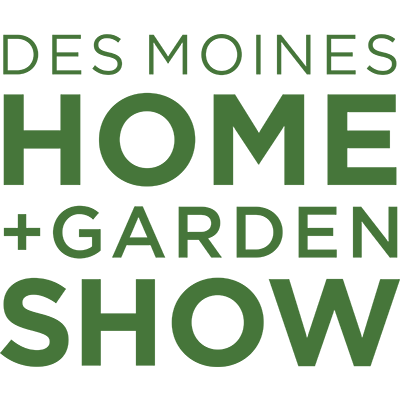 IOWA EVENTS CENTER
FEBRUARY 9 - 12, 2017
Feb 9, 2017, 16:10 PM