Get to Know Tyler Wisler from HGTV's Design Star
Feb 6, 2018, 13:05 PM
One of New York's most influential and dynamic designers is headed to the Midwest! Tyler Wisler from HGTV's
Design Star
will join us at the 2018 Des Moines Home + Garden Show at the Iowa Events Center!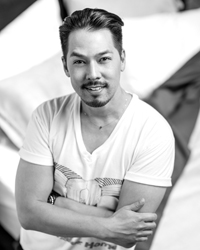 Tyler earned a certificate from the New York School of Interior Design, and graduated from Marymount University with a BA in Interior Design. Since then, he has been exciting people with his unique approach to the integration of vintage industrial elements dovetailed with modern sensibilities. These fashionably aspirational spaces include a hint of the unexpected, which keeps the environments lively and promotes conversation. Tyler's been featured on hit shows like HGTV's
Design Star
, ABC's
Good Morning America
, and NBC's
George To The Rescue
.
With an ear to the ground and a discerning eye, he has been sought out by not only the mega-online retailer OpenSky to be one of their tastemakers, but he is also an "eBay Influencer" and a content creator for Skype. Most notably, Tyler is a Pinterest "Pinfluencer" in both the Home Décor and Men's Fashion categories, touted by both Mashable and the Huffington Post as "one to follow." He has been seen in
Architectural Digest
,
Elle Décor
,
New York Spaces
and recently
HOSS Magazine
offered Tyler a position as one of their permanent celebrity contributors.
Tyler recently added to his extensive resume by launching a line of eco-luxury bedding for Butterfly Dreams linens. Whether it's talking trends, demonstrating a DIY project, or creating a rocking interior, Tyler believes everyone has the right to be surrounded by great design! We asked Tyler some questions to get to know him better, so read on and get to know this Design Darling before you see him at the show.
Q: What was the last picture you took with your phone?
Tyler:
"Fresh flowers I picked up for the house."

Q: What's one thing we wouldn't guess about you?
Tyler:
"I am probably the most boring person you would ever meet. I would much rather be at home than out, any day of the week."
Q: What's a common mistake homeowners make when they take on a home improvement project themselves?
Tyler:
"It is beyond their scope. I believe that kitchens and bathrooms are NOT DIY projects for the everyday person."
Q: Fill in the blank: The three things I can't live without are:__________.
Tyler:
"Coffee, my phone and my blow dryer… Not necessarily in that order! Hehe!"
Q: What project have you been most proud to work on?
Tyler:
"I am proud of all the projects that are a true collaboration between myself and the client. That is when design is most authentic."
Q: Where do you go online to find inspiration?
Tyler:
"I'm an official Pinfluencer, so take a guess… Ha!"

Q: What's one thing you wish every homeowner knew?
Tyler:
"No one lives in their home except for them, so don't pay attention to trends or what they think it should be. Your home should make YOU happy when you walk in the door."
Q: What are your best small space living hacks?
Tyler:
"Even in a small living space, don't get a small or apartment sized sofa. How will you ever get comfortable on it?"
Q: What's something that folks should watch out for when working with a contractor or interior designer?
Tyler:
"Ask questions, ask a ton of questions, to make sure you and that person are always on the same page. Communication is key to making spaces great!"
Q: What décor items are worth splurging on?
Tyler:
"Bedding! A third of your life is spent in bed, don't forget that!
Q: Would you rather upgrade your closet, bathroom or kitchen?
Tyler:
"Kitchen! But of course, that's the most expensive fix."

Q: What are your best outdoor décor tips?
Tyler:
"Lighting… Don't just rely off hardwired lights. There is great flame based options as well as battery operated lighting sources to set the mood."
Q: Could you live in a tiny home?
Tyler:
"Maybe every other month on weekends."
Stop by the Des Moines Home + Garden Show and check out Tyler on the Inspiration Stage: Thursday, February 8th at 6pm, Friday, February 9th at 2pm and 4pm, and Saturday, February 10th at 12pm.
Get tickets now
and start planning your visit. We can't wait to see you there!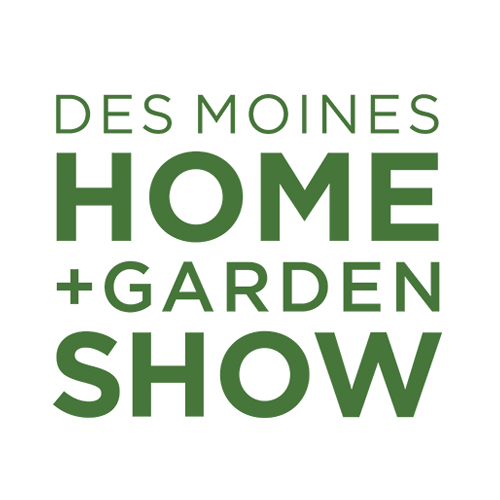 IOWA EVENTS CENTER
FEBRUARY 8-11, 2018.