Reclaiming Iowa, One Tiber at a Time
Have you ever seen an old, rundown building or barn and wondered what you could do with all that wood? Kevin Dubay did, and that's how Reclaiming Iowa was started.
Reclaiming Iowa makes furniture and decor from 100+ year-old reclaimed timbers from barns and commercial buildings across the state of Iowa. They specialize in dining tables, coffee tables and side tables, but also make custom picture frames, mirrors, feature walls, fireplace mantels and shelving.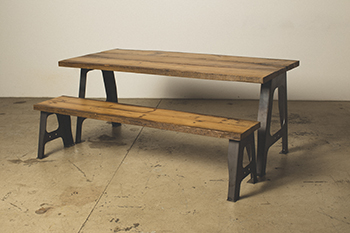 Kevin Dubay, owner and creator of Reclaimed Iowa, labels every piece with the building name that the wood came from, its location and date of construction so that owners aren't just getting a piece of furniture–they're also getting a historic conversation piece that's 100% environmentally sustainable. Every table top is unique, meaning each Reclaiming Iowa piece is made just for the buyer!
About 50% of Reclaimed Iowa's business comes from Iowa, but they also ship across the country and around the world. They have furniture in New York City, San Francisco and even Denmark!

Kevin has been making furniture for about 15 years but decided to focus his efforts on these reclaimed products full-time about a year ago after transitioning out of the restaurant business. He's trained at the Kansas City Art Institute, went on to earn his MFA at the University of Arizona, and even taught at the University of Missouri – Kansas City for a bit. As Kevin says, "my first love has always been art and design."

You can find Kevin and the Reclaiming Iowa booth at the Des Moines Home + Garden Show to see and experience Iowa history. The booth will showcase dining tables, coffee tables, framed mirrors, feature wall examples and floating shelving styles available for purchase. You can also order a custom piece with Kevin or discuss any of their other products!

Don't miss Reclaiming Iowa at the Des Moines Home + Garden Show from February 7-10 at the Iowa Events Center! Check out their online store before the show to start planning your one-of-a-kind table.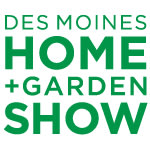 FEBRUARY 7-10, 2019
IOWA EVENTS CENTER
Feb 4, 2019, 19:32 PM